Born 1953 in West Germany
I came to Britain in 1980 as a university language assistant in German, loved my job and obtained a permanent post at Keele University in 1989. In 2000 I was appointed Professor of German at the University of Exeter. I've been retired since 2008, living in Exeter and enjoying life as an amateur singer and violinist.
From my teens in the late 1960s / early 70s Britain was the destination of my choice. I travelled there whenever I could. Germany with its history and many troubling legacies, which were still keenly felt when I grew up, was a difficult country to call my homeland.
The institution responsible for my Anglophilia was an Anglo-German foundation called 'The Bridge / Die Brücke'. Its aim was to develop understanding between the two nations that had been war enemies. The first time I went to England, in 1969, was under the umbrella of 'Die Brücke'. Again, when I got my first job as a university teacher of German in the UK, I was part-employed by a German institution whose mission was to develop a deeper understanding of Germany among language students abroad, and of foreign countries among Germans teaching there. The Erasmus scheme, a European programme enabling university students to spend time at partner universities within the EU, came into being in the late 1980s. To me it seemed a logical, highly desirable development. After all, my own path in life owed everything to the European project.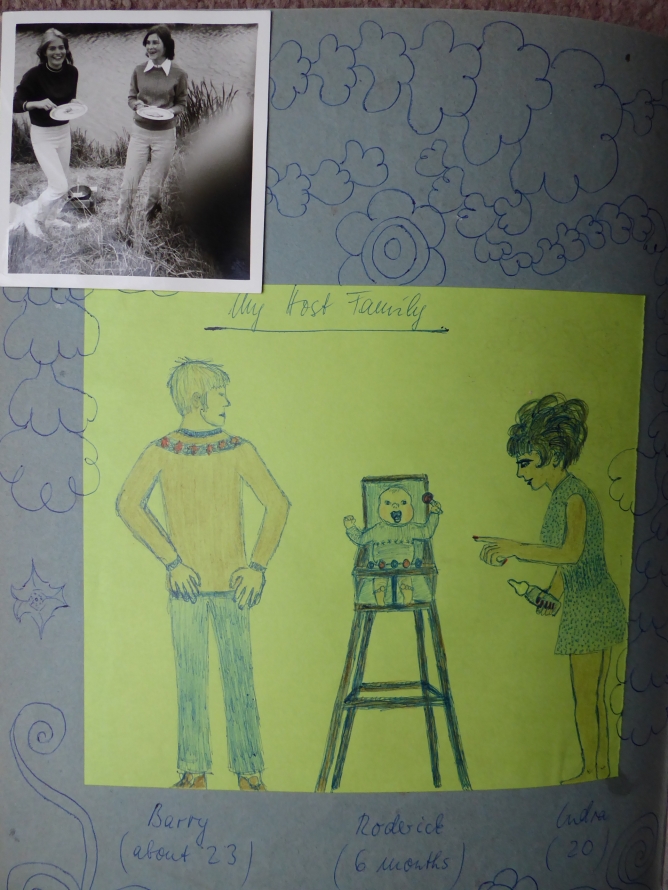 Page from Martina's Scrap Album made during her first visit to Britain in 1969. It shows her host family (Barry, Indira and baby Roderick) and a photo of herself, left, and a friend. Their visit was organised by 'The Bridge'.
My husband David, born and bred in Northern England, taught German at Keele University and was a living example of a British European. I became a UK citizen after he and I married. Having spent my entire working life in Britain, then losing the husband with whom I had shared my enthusiasm for Europe, I was devastated by the Brexit referendum. The country of my choice wasn't the same any more, and I suddenly felt foreign – like so many other European Brits. My UK citizenship means I have nothing to fear for my future in this country, but Brexit would deprive me of my European citizenship, the legal manifestation of what I am: a British European.
Martina Lauster - January 2018